Wedding Venues
Enjoy the wedding of a lifetime and captivate your guests in the most unique settings.
Whether you wish to be surrounded by inspirational gardens, elegant waterfalls and serene swimming pools or our sun-kissed private beach, our exquisite locations will set the stage for a momentous occasion.
Whichever setting you choose for your special day, our comprehensive services and impeccable service will exceed your expectations and promise to create a truly unforgettable wedding.
BY THE SWIMMING POOLS
Enjoying romantic scenery and stunning views of the Aegean Sea, either right besides the Eden Roc's Olympic sized swimming pool or besides the smaller swimming pool, both areas are capable of accommodating up to 350 guests and can be adapted to become the perfect space for almost any size wedding.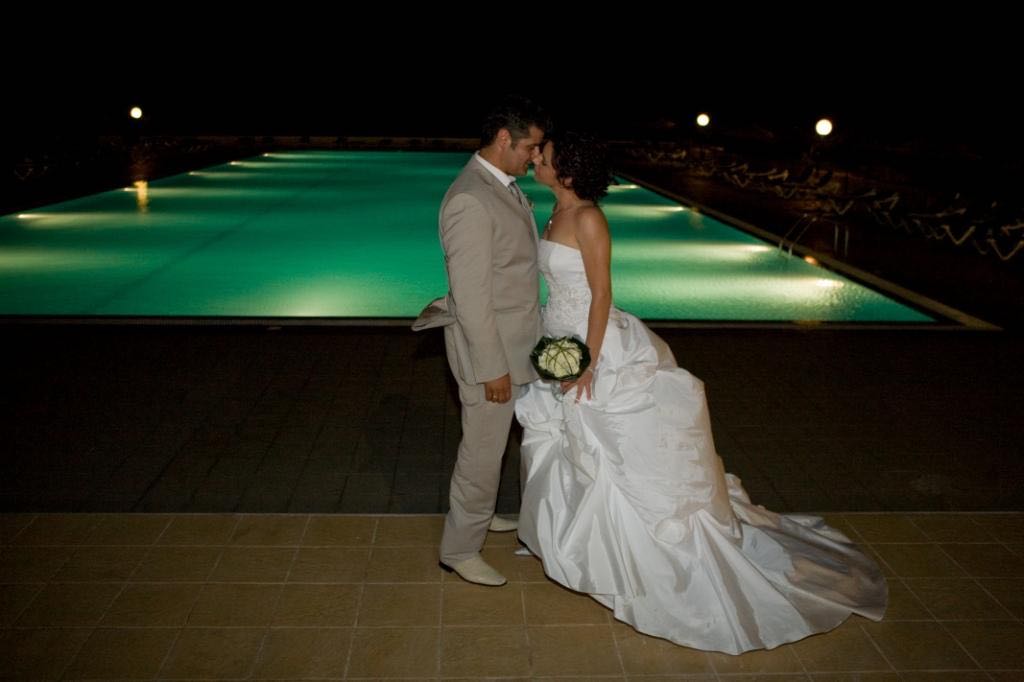 IN LUSH GARDENS
If you prefer an undisturbed atmosphere, picture lanterns hanging from tree branches or elegant marquees with a variety of decoration options in our attractive Garden area, ideal for up to 150-200 guests.
IN THE A LA-CARTE RESTAURANT
Combining the convenience of an indoor settlement with the spectacular views of the waterfall and Aegean Sea, this tempting option is ideal for small to medium sized weddings (up to 120 guests).
AT THE BEACH TAVERN
If you feel a less informal reception or even a party atmosphere is ideal for your wedding, consider asking your guests to arrive barefoot and dance the night away on the hotel's gorgeous private beach. An outstanding choice for small weddings (maximum occupancy: 80 guests).